Since Trumps rise to power, writer Mira Jacob has faced increasingly difficult questions from her young son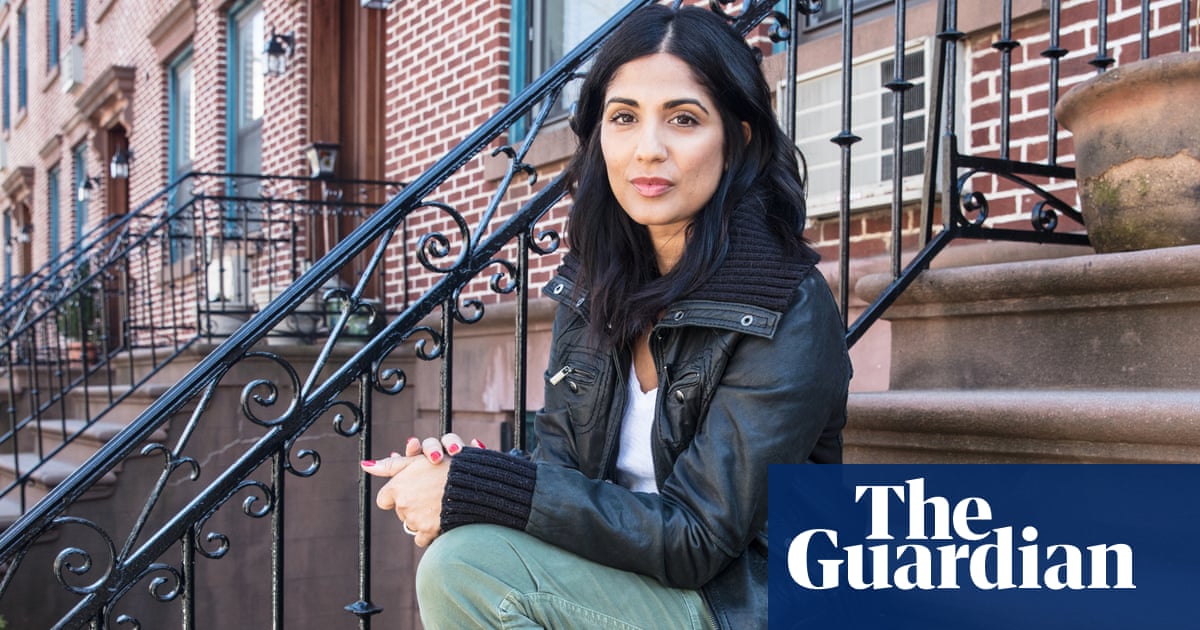 It started with Michael Jackson. It was 2014, and Mira Jacobs six-year-old son Z had moved on from being obsessed with Freddie Mercury (He demanded fake moustaches for a solid year), to being obsessed with Jackson. He knew all the moves and was never without a fedora. So my husband and I, thinking we were geniuses, got him all the albums, Jacob explains. The problem is, when you give a mixed-race kid albums from the trajectory of Michael Jacksons career, he gets really puzzled. And so the questions started: What colour was Jackson? How did he turn white? Why did he want to turn white?
*****************************************************
*****************************************************
The funny part was that Z didnt even know at that point what colour he was himself, Jacob says. He would say things like, Youre brown! Daddys white!
Around the same time, Michael Brown, an unarmed black teenager, was shot dead by police in Ferguson, Missouri. Z started connecting the dots and asking whether thats why someone would turn white so that what happened in Ferguson doesnt happen to them? I could see it forming in his head, says Jacob: Is it not OK to be a brown person?; What is this thats happening? Those questions are really hard to answer when Trump is rising and its clearly not OK to be a brown person.
Over the next few years, Zs questions, and Jacobs answers, turned into a graphic journal, Good Talk: A Memoir In Conversations. Zs questions growing up as a half-Jewish, half-Indian, all-American kid in Brooklyn are interspersed with Jacobs experience growing up in New Mexico, the daughter of Indian immigrants.
When Jacob first pitched the book to publishers in 2015, she imagined it would be a lot funnier (although it is still a funny book). I thought the clear arc was that things are getting very tense right now but we are going to come out of this moment. Of course, that didnt happen. Donald Trump was elected president. So when America changed, the book changed.
For years I had been telling myself that America was changing for the better, and that the pain and confusion Id felt growing up here would soon be a thing of the past, Jacob writes at the beginning of Good Talk. Now every question Z asked me made me realise the growing gap between the America Id been raised to believe in and the one rising fast all around us.
This isnt to say, of course, that America hasnt changed for the better in many ways. Its worth remembering that interracial marriage was still illegal as recently as 50 years ago. Now families like Jacobs are increasingly common. So Z doesnt feel singled out. But I think he thinks the president doesnt like kids who look like him. Thats a complicated thing to figure out.
Also complicated is trying to strike a balance between protecting your brown son from a world in which he wont always be welcome, and preparing him for it. That is the question of the decade and I dont have a great answer, other than I try to answer the question Im asked and not the pile of things I am anxious about in my head.
Plenty of our parent friends have teenage black and brown sons, and have had to prepare them for stop-and-frisk incidents. So when Z asked me about Ferguson, I started thinking about that. My brain wants to tell him, OK, heres the thing youre going to need to know for the next 10 years of your life. Then I have to stop myself and say, he doesnt need to know that yet.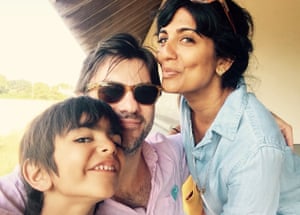 Original Article : HERE ; This post was curated & posted using : RealSpecific
*****************************************************
*****************************************************
This post was curated & Posted using : RealSpecific
Thank you for taking the time to read our article.

If you enjoyed our content, we'd really appreciate some "love" with a share or two.

And ... Don't forget to have fun!